Risk Talent's 2010 Professional Compensation Survey of Asset Management professionals in risk management jobs revealed that Enterprise risk professionals (13% of respondents) receive the highest total compensation, exceeding professionals who focus on a single risk area including Market Risk (49% of respondents), Credit Risk (20% of respondents) and Operational Risk (7% of respondents).
See results below or view our full survey covering total compensation for risk management jobs in asset management.
2009 Total Compensation by Risk Type (USD)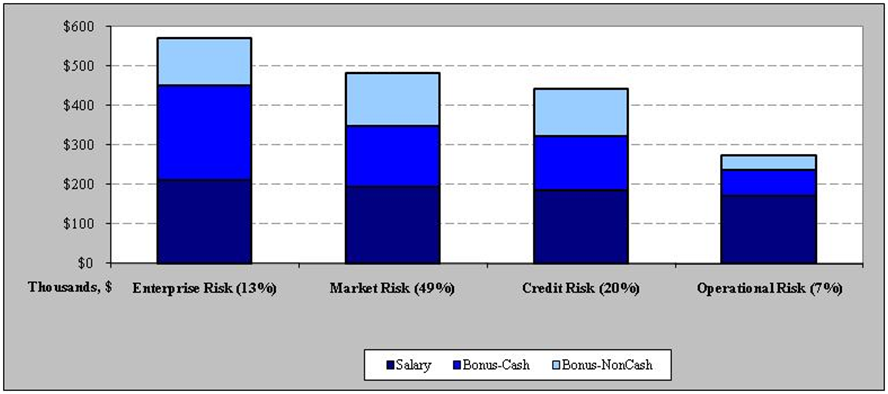 Source: Risk Talent Associates Salary Survey 2010. All figures in US Dollars and rounded to nearest thousand.
Notes:  Percentage of overall respondents reported in brackets "(%)".