As recently reported in Risk Talent Associates 2010 Professional Compensation Survey covering Capital Markets, risk management jobs based in New York and the Mid-Atlantic earned the most compensation in the U.S.      
As in past surveys, risk management jobs, and specifically risk managers based in Europe, Asia and New York command greater total compensation than in other regions.  In a departure from previous surveys, the US Mid-Atlantic also demonstrates higher compensation as a region putting it on top with New York for the U.S.
View our full survey covering total compensation for risk management jobs in capital markets.
2009 Average Total Compensation, Salary and Bonus by Geography (USD)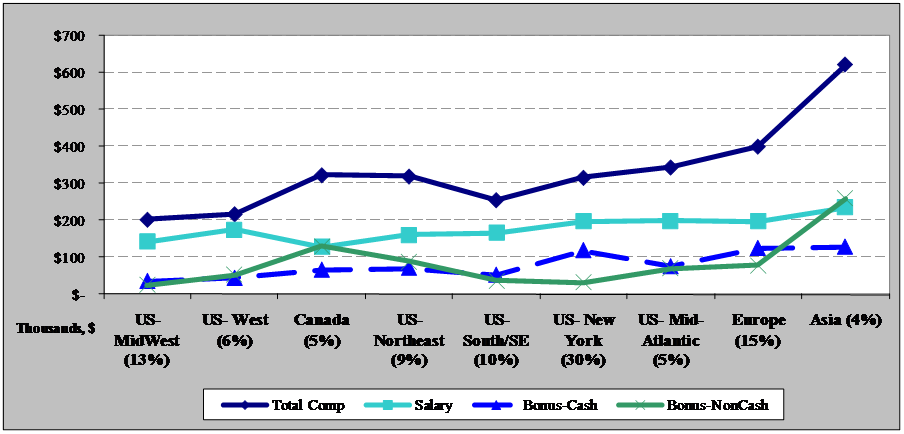 Source: Risk Talent Associates Salary Survey 2010. All figures in US Dollars and rounded to nearest thousand.